Honored Alumni
John R. Pangrazio and Kenric B. Stone were recognized in the 2021 Cal Poly Honored Awards Ceremony for their leadership and roles in transforming architecture and the built environment.
John R. Pangrazio
For more than 60 years, the Honored Alumni Award has served as the highest distinction bestowed upon Cal Poly alumni. This year's College of Architecture and Environmental Design honoree, John R. Pangrazio, was recognized for the role he has played in transforming the practice of healthcare architecture. During his 40-year career, Pangrazio designed more than 100 healthcare buildings, including the Banner Estrella Medical Center in Phoenix, Arizona, which was featured in Newsweek Magazine. Click below to watch a mini biopic outlining his work and career.
Kenric B. Stone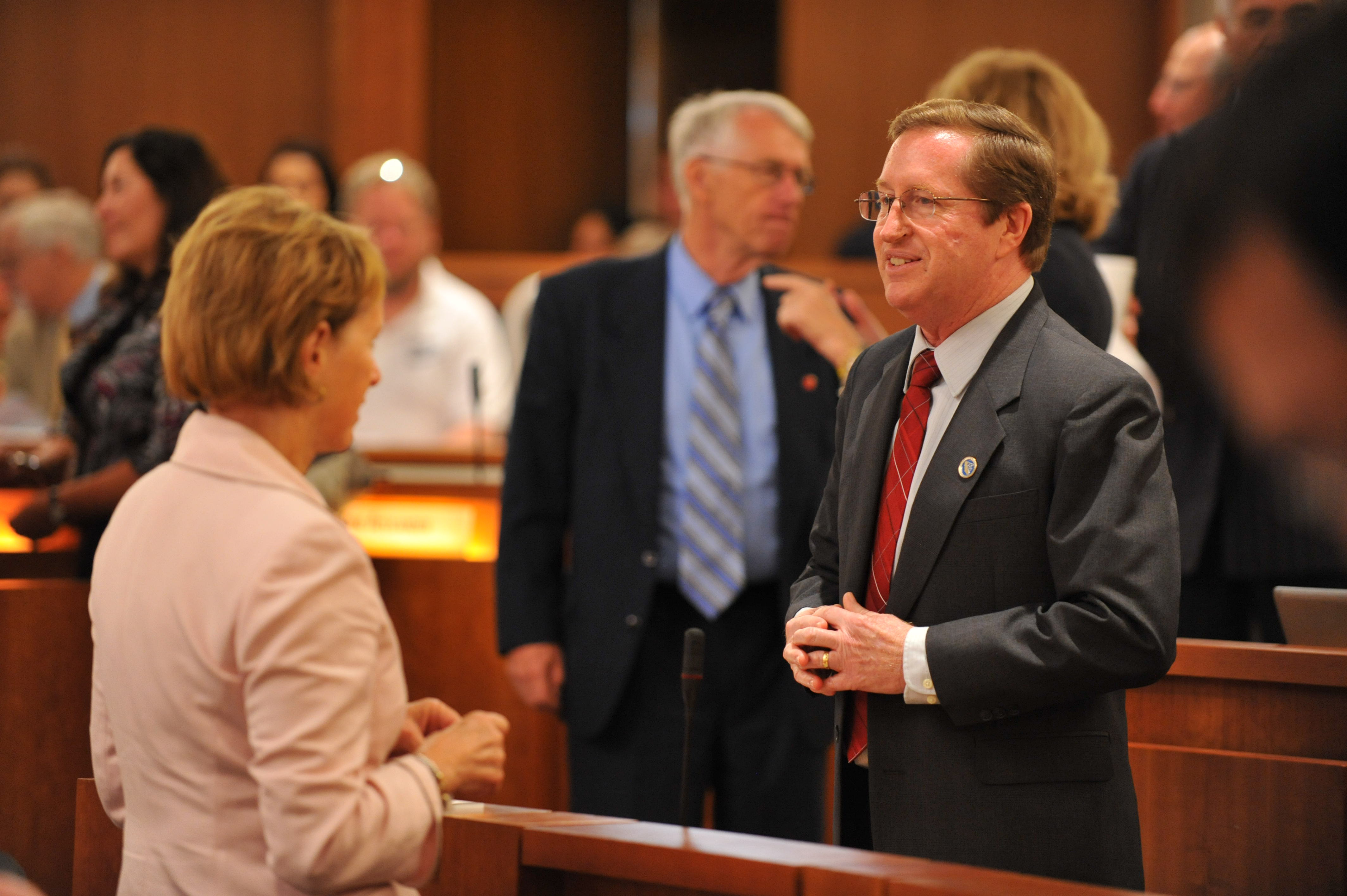 CAED alumnus Kenric B. Stone also received an award in the 2021 ceremony. The Vice President of The Austin Company, and a member of the Cal Poly Foundation Board of Directors, was recently awarded the Santa Gardebring Ogren Leadership Award during the 2021 ceremony. Stone is a committed supporter of Cal Poly, the Cal Poly Alumni Association and the California State University system. To watch a short video featuring his career and journey, click the link below. 
Related Content