Leaders of Tomorrow
Compiled by Hailey Bohmaker (Sociology '21)
The College of Architecture and Environmental Design prepares students to be tomorrow's leaders — in the built environment and in life. We continue our series by asking 2021 graduates and other students how they plan to carry those lessons forward into their lives and careers.
---
Nicole O'Connor
Nicole has spent the last two-and-a-half years working to build vocational school structures in rural Tanzania. Now with a master's in Architectural Engineering, she plans to continue her dedication to creating safe and sustainable structures.   
"I would like to help educate those in this field to encourage self-sufficiency. It is not enough to simply walk in and perform the work for others. Teaching and learning should be experienced continuously along the way.  
I have been inspired by professors and alumni from Cal Poly who have shown their leadership with this project by not only helping students to construct our projects in Tanzania, but also who teach the locals about better strategies for long lasting construction."  
— Nicole O'Connor will graduate in June with a master's degree in Architectural Engineering.


Here's how other CAED 2021 graduates and soon-to-be-alumni describe how they plan to lead in the future. We have included their chosen title at the time of the interviews:

"I hope to be a leader by setting an example for others in how I manifest my dreams and aspirations into reality. The hardest part of any project, goal or journey is getting started. I want to embody that motivation and be a catalyst for those around me." 
— Cutler Patierno, Architecture 
Architectural lead for 1st place team in the Mulroy Real Estate Challenge competition sponsored by Villanova University 


"I will be continuing my work with our college's Diversity and Inclusivity Committee. I hope to combine my passions for urban ecology and education by joining Sprout Up SLO, a student group which provides free environmental education to schools at the early childhood level. " 
— Emerson Goo, Landscape Architecture  
CAED Diversity Committee  


"In the future, I plan to lead by working on projects that prioritize our environment. I want my work to show that sustainability and mindfulness can be integrated into any and all projects."  
— Elizabeth Claypool, Architectural Engineering  
Society of Women Engineers Officer 


"I plan to enter the future with persistence, resolve and patience. I will take the time to listen, do research and get feedback from those who are historically unheard. As a non-BIPOC (black/indigenous person of color) it is crucial for me to step back, do this work, and give my BIPOC friends and peers the platform they deserve. I will not necessitate labor on their part, as it is our job to do research and educate ourselves."   
— Misbah Mamoon, Architecture 
CAED Diversity and Inclusion 
"I plan to lead by being an active CAED Ambassador, an events coordinator for SCASLA (Student Chapter of the American Society of Landscape Architecture), and staying involved with any CAED-related activities." 
— Cherry Tsang, Landscape Architecture  
CAED Chat Student Correspondents 




"I hope to lead by amplifying the voices of those who have been silenced." 
— Diana Fierro Gonzales, Architecture 
CAED Associated Students Incorporated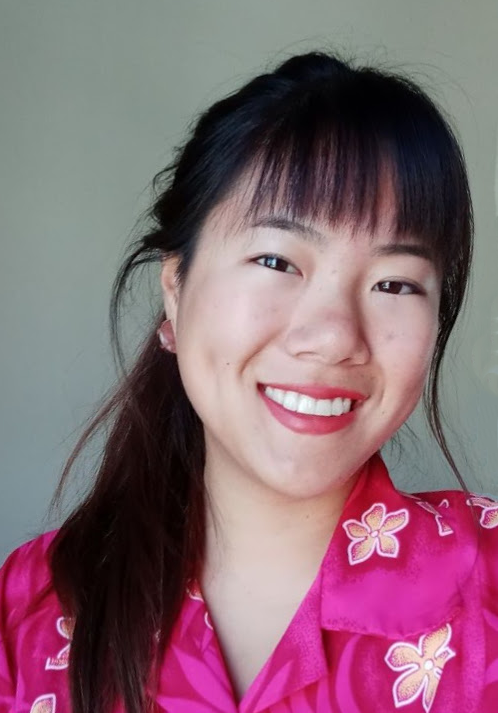 "I plan to lead by keeping an open mind. A leader hears all voices, accepts challenges and adapts to changing circumstances." 
— Rachel Wang, Landscape Architecture  
LA Alumni Council Reps 
"I intend to be a vital part in creating spaces that serve and empower people from various backgrounds." 
— Chloe Wardrick, Architecture 
CAED Diversity and Inclusion/ CAED Chat Student Correspondents  
"In the future, I will strive to become a project manager to help promote teamwork and achievement toward creating a sustainable and resilient environment." 
— Kathleen Dempsey, Landscape Architecture  
CAED Chat Student Correspondents 
"I plan to lead with understanding and cooperation. Whether it be in the studio, Alpha Rho Chi or an architectural firm, people have ideas that deserve to be heard."   
— Rachel Friedman, Architecture 
Alpha Rho Chi Vice President

"I plan to lead in the future with a free and experimental mind by trying to bring the imaginative realm into the real world." 
— Nehansh Saxena, Architecture 
Alpha Rho Chi Secretary 



"I plan to lead by creating spaces that are inclusive and inviting to all people."  
— Audrey Bolesta, Architecture 
CAED Ambassadors Tour Guide Coordinator    



"I want to encourage my peers to do the right thing and have important conversations."  
— Bella Che, Architecture  
Residential Advisor  

"I aspire to be a leader in the movement to improve our environment through design." 
— Brynne Ambrose, Landscape Architecture  
President of Student Chapter of the American Society of Landscape Architecture/Vice President of CAED Ambassadors




"I plan to lead by bringing value in all the places I go. I hope to grow that capability in myself and others around me." 
— Soham Patel, Architecture 
CAED Student Council 
"I hope to lead action for more ecological design on campus and in the landscape industry." 
— Maya Amyx, Landscape Architecture 
Landscape Architecture Alumni Council Reps  



"I hope to lead by leveraging architecture's responsibility to enact positive change at local and societal scales." 
— Scott L'Esperance, Architecture  
Honorable Mention, Steel Design Competition 

"I will collaborate and design with sensitivity, empathy, and respect with the goal of creating valuable and equitable spaces for all people."  
— Sabra Dewey, Landscape Architecture  
Landscape Architecture Alumni Council Reps  
Related Content