Alumni Updates
Ryan Gohlich
---
Ryan Gohlich (City and Regional Planning '06) has recently been selected as Beverly Hills' next assistant city manager. He worked for Beverly Hills for 15 years and most recently served as the director of community development. Gohlich earned a bachelor's degree in city and regional planning from Cal Poly and later achieved a master's degree in organizational leadership from Woodbury University. In his new position, Gohlich oversees multiple departments, works alongside the city council, and has direct oversight and involvement in city operations.
Timothea Tway 
---
Timothea Tway (Master of City and Regional Planning '11) has been selected as the new director of community development for the city of Beverly Hills, replacing Ryan Gohlich. After earning a bachelor's degree in public policy, planning and development at the University of Southern California, she earned her master's degree in city and regional planning from Cal Poly. Tway is a member of the American Planning Association and is certified by the American Institute of Certified Planners. She has been working for the city of Beverly Hills since 2012 and will continue her service overseeing different divisions within her department.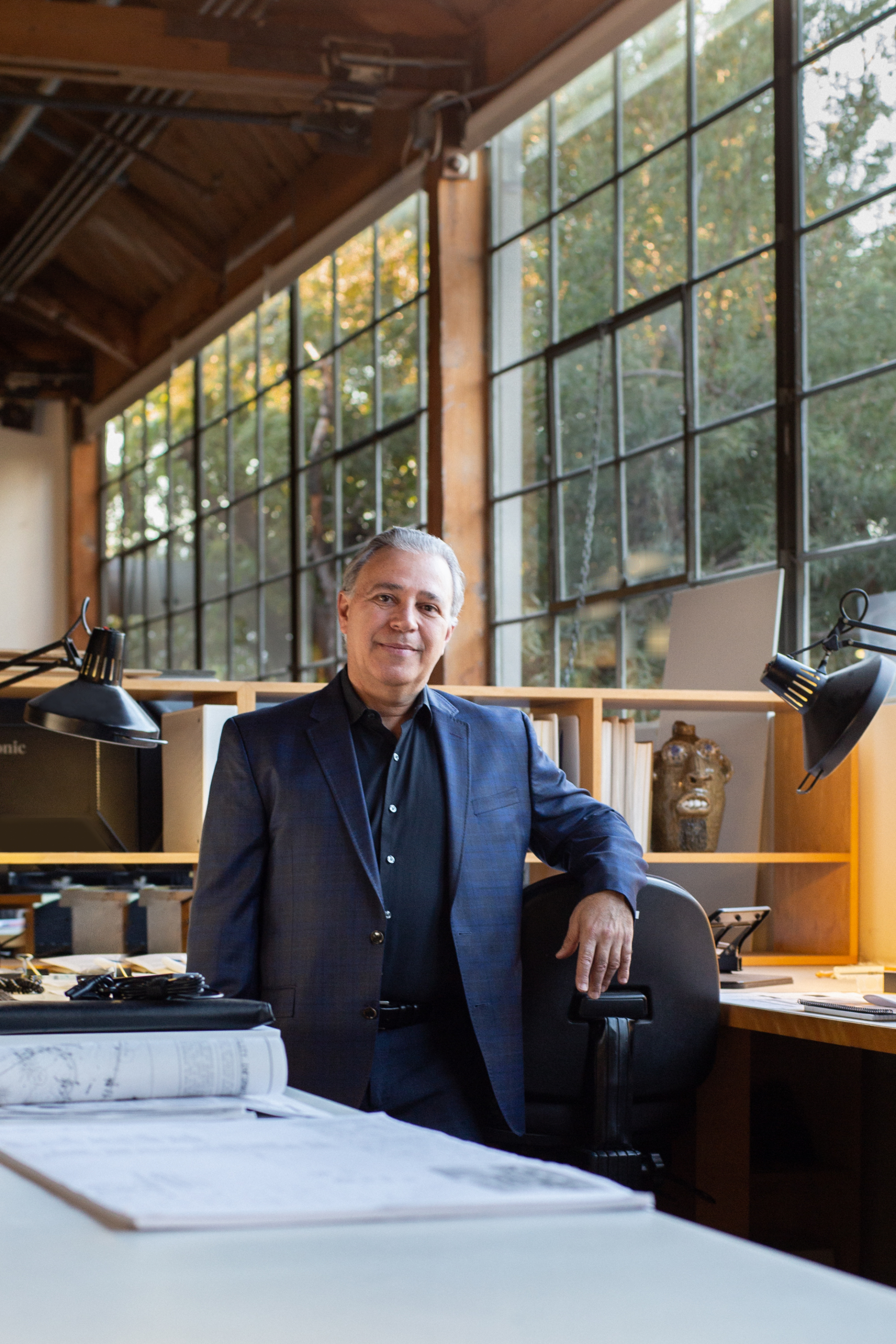 Leo Marmol 
---
Leo Marmol (Architecture '87) has recently gained recognition in the art world with a lecture at Palm Springs Art Museum followed by an exhibition of his paintings in a group show at the Melissa Morgan Fine Art in Palm Desert. Marmol took up painting while studying at Cal Poly before founding the modern architecture firm Marmol Radziner with fellow Cal Poly alum Ron Radziner in 1989. Marmol has earned numerous honors over the years including induction to the prestigious College of the Fellows of the American Institute of Architects in 2007 and the Interior Design Hall of Fame in 2009.
Peyton Ratto
---
Peyton Ratto (City and Regional Planning '21) was honored with the Student of the Year award by the U.S. Department of Transportation for her work with civil engineering professor Anurag Pande to create lesson plans introducing those from non-engineering backgrounds to fundamental topics in math, physics and statistics applicable to transportation design. Ratto is currently enrolled in Cal Poly's transportation planning master's program, which is an interdisciplinary concurrent degree program resulting in both a Master of City and Regional Planning and a Master of Science in Engineering with a specialization in transportation planning. After completing her studies later this year, Ratto will work as a transportation analyst at Kittelson & Associates Inc in San Diego.
Martin Flores
---
Martin Flores (Landscape Architecture '85) is an experienced Public Spaces and Parks Designer for the City of San Diego Planning Department. Flores and others on his team were recently recognized for their vision in creating the City of San Diego's Parks Master Plan. Flores finds inspiration in the city's diversity and considers how design decisions will affect a variety of user groups over the lifespan of each project. He is a founding member of Cal Poly's Landscape Architecture Department Advisory Council and continues to support students in the program.
Lance O'Donnell 
---
Lance O'Donnell (Architecture '91) is the principal of o2 Architecture, a ten-person firm located in Palm Springs which focuses on modern sustainable design. After graduating from Cal Poly, O'Donnell earned a Master of Architecture at UCLA before starting his own office. Throughout his career O'Donnell has given back by teaching design studio at Cal Poly Pomona. Recently he was published in Palm Springs Life magazine for the 20-year anniversary of his design of the Tahquitz Canyon Visitor Center which was commissioned by Agua Caliente Band of Cahuilla Indians. The firm's most recent recognition was a 2022 Honor Award for their Kawish Court residence from the American Institute of Architects' Inland Chapter.
Jim Schutz
---
Jim Schutz (Master of City and Regional Planning '94) has announced his retirement from the city manager position for the city of San Rafael. Working for cities for over 30 years, his tenure in San Rafael began over 16 years ago, half of which he has spent as city manager. During his tenure, Schutz led the city through the recession and the Covid-19 pandemic and led the replacement of the city's police and fire facilities including the San Rafael Public Safety Center. In his retirement, Schutz hopes to write, teach, consult, executive coach, and volunteer.
Elisa Rocha
---
Elisa Rocha (Architecture '95) has been promoted to Associate Principal at TVA Architects. Elisa has worked at the firm for 18 years designing everything from multifamily residential, retail and offices to military buildings and higher education facilities. Notable projects she contributed to include the Oregon Institute of Technology's Center for Excellence in Engineering and Technology in Klamath Falls and the Advantis Credit Union corporate headquarters in Oregon City. Elisa and her husband Julio, who she met in the design studio at Cal Poly, live in Portland Oregon.
Julio Rocha
---
Julio Rocha (Architecture '95) is a senior associate at LRS Architects where he has worked for the past 11 years designing multifamily housing, senior living, and offices. Julio's expressive application of form and structure conveys his discipline and design vision. He approaches each project from a humanist angle, elevating composition, light, and material. His recent notable designs include Sky Lodge Apartments, Narrows Urban Village, and projects for lifestyle brand ECOVIBE.
Related Content