Alumni Updates 
---

What have you been up to recently? Share your alumni news with us.
---
David Lee (Architecture '11), CEO and partner in FAME Architects, is working with Tom Jones, former dean and director of the college's San Francisco Urban Program, to oversee the production of a student-run video series featuring the daily impacts of the pandemic on eight Cal Poly architecture students. Lee has taught in the program for two years, most recently supervising the student-run social media committee. With the onset of COVID-19 restrictions, a team of his students decided to create videos to capture a typical day in the life of students trying to do all their design projects, class work and internships within the confines of their own rooms. The content was shot on student mobile phones or captured as Zoom interviews, then merged into one master video. The resulting feature video, CONFINE, captures how students coped with educational and personal lives lived largely on screens, while still remaining creative, engaged and surprisingly resilient — each in his or her own way. The team of fourth-year Cal Poly architecture students who led this effort are Raj Chauhan, Joyi Larasari, Weilu Pan, Isha Sharma and Rachel Splitgerber. Lee also produces The Second Studio Design and Architecture Show Podcast.  
---
Gerron Hite (Architecture '70) is changing his license category from active to emeritus after 51 years. Eight archives have accepted his files generated throughout his career. "I am hoping that this material will help researchers preserve more historic properties around the United States," he said. Additionally, he received the Harriette Merrifield Forbes Lifetime Achievement Award for distinguished service in the field of gravestone studies in June. He and his wife look forward to restoring the only historic farmstead located within the city limits of San Antonio, Texas. "Our plans are to sell the property and pretty much everything else we own and move somewhere outside the United States for a new adventure."  
Dasol Mashaka (Architecture '72) focused on architecture and program management while at Cal Poly, which allowed him to advance his career in a variety of locations including California, Missouri, Saudi Arabia and Greece. Some of his prominent projects include; the Martin Luther King Jr. site plan in Los Angeles; the Westfield San Francisco Centre expansion for Bloomingdales high-rise mall; and the Lake Land College performing arts center in Mattoon, Illinois. Since retiring in 2011, Mashaka spends time "involved with youth mentoring, teaching chess and tennis, and publicizing Cal Poly to underrepresented minority students in Southern California," where he resides with his wife, Paulette, whom he met at Cal Poly.  
Vicki Estrada (Landscape Architecture '75) is a new California Arts Council (CAC) member. The landscape architect, founder and president of San Diego-based Estrada Land Planning has volunteered for many years on a multitude of art boards, commissions and committees. She is best known as the author of the 1989 Balboa Park Master Plan. Estrada was nominated by state Senate President pro Tempore Toni Atkins of San Diego to join the 11-member CAC. In her new role, Estrada hopes to bring more state art dollars to the region's underserved communities.  
Edward Knowles (Architectural Engineering '76) recently received the Mario J. Bertolini Leadership and Innovation Award. The vice president of Walters & Wolf Precast of Fremont, California, was recognized in May for his outstanding character as a precast concrete professional during the 2021 Precast/Prestressed Concrete Institute (PCI) Annual Membership Meeting in New Orleans. Throughout his 38 years as a PCI member, Knowles has contributed to the advancement of research, the PCI body of knowledge, and plant certification. He chairs PCI's Glass-Fiber-Reinforced Concrete Committee and continues to influence the development and growth of the precast concrete industry. 


Craig Smith (Architecture '76) is retiring after 35 years as the principal architect with CRSA Architecture in San Luis Obispo. He looks forward to the future of his firm with the new ownership headed by Cal Poly alumna Dana (Lee) Hunter (Architecture '11), CEO and principal. Smith will serve as an architectural consultant for the newly named Hunter Smith Architecture, which opened in August.
Timothy Busse (Architecture '83) is celebrating his 35th anniversary as a licensed architect, 18 years as town architect for the New Town at St. Charles, Missouri, and 10 years as co-founder and principal of Studio Archaeos, an architecture and town planning firm in Alton, Illinois. 
Brian Lane (Architecture '86) was named to the American Institute of Architects 2021 College of Fellows. A principal at Koning Eizenberg Architecture in Santa Monica, California, Lane has demonstrated that design can propel social benefit. His pursuit of regulatory reform has accelerated the production of affordable housing and raised the design benchmark for neighborhood buildings. In addition to his architectural pursuits, he serves on the Hollywood Sign Trust Board of Trustees.
Greg Gatzka (City and Regional Planning '91) is the new city manager for Corcoran, California. Throughout his 28 years of local government experience, Gatzka has led many key development projects in Kings County and has had an instrumental role in expanding the number of local businesses and revenue growth. "Corcoran is a great community, and I am excited to partner my abilities with this city to continue enhancing residents' quality of life and be a part of some amazing projects in the works," he said. His dedication to the community is reflected in his priorities of family, public service, transparency and ethics.  
Evelyn (Pratt) Carpenter (Architectural Engineering '92) is the co-founder, president and CEO of Solas Energy Consulting. She has developed a strong reputation in the renewable energy industry while serving on multiple boards including: the American Wind Energy Association; the Colorado Solar and Storage Association; and the Colorado chapter of Women of Renewable Industries and Sustainable Energy. Carpenter's extensive background in renewable energy solutions led her to co-found Solas Energy Consulting to address industry gaps. 
Dwight Law (Landscape Architecture '92) is the co-founder and chief designer of Design Land Collaborative, a landscape architecture company in Southeast Asia that is leading the redesign project of Taipingqiao Park in Shanghai, China. He is focused on updating the highly trafficked park with a more "environmentally friendly approach that fits into city priorities today." Law hopes his designs within the park will encourage social activities, recreation and entertainment. (Photo courtesy of Forbes.)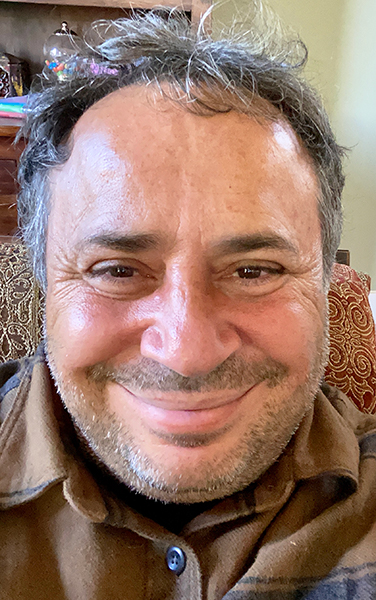 Michael Achkar (Construction Management '94) is founder and president of the design build firm AM Star Construction Inc., in Campbell, California, that specializes in metal buildings by Butler Manufacturing Co. Achkar, who started his firm two years after graduating from Cal Poly, is celebrating 27 years with the company. He proudly shares: "My son is a sophomore in Cal Poly's architectural engineering program and I hope to see him carry the torch soon."  
Kyle Larkin (Construction Management '96) has taken on the role of chief executive officer and president of Granite Construction. Since joining the company in 1996, Larkin has held a variety of positions including manager of construction and material operations, chief estimator, and since September 2020, principal executive officer. He replaced the retired president and CEO James Roberts, who was instrumental in supporting Cal Poly's Heavy Civil Program. Larkin looks forward to being a part of the board, especially for his employees and stakeholders. 
Matthew Hoffman (Architecture '06) and his wife, Joanna, are gaining recognition for their high design travel trailers. Living Vehicle, their Santa Barbara, California-based company, incorporates solar panels, quality fixtures and other innovations. "Our long-term goal and business mission is to create a mobile living space that is completely independent and is able to operate without connection to utilities," he said
Katie Hall (Architecture '08) has accepted the position of principal at PIVOT Architecture in Eugene, Oregon. She has been a key leader in a range of projects including the King County Metro and Sound Transit in Seattle and RVTD in Medford, Oregon. Hall, known for a strong sense of design, specializes in creating branded environments. "I draw energy from working with people," she said. "Creating spaces that are equitable, well designed and contribute to the public in a positive manner is what really inspires me." The architect and certified interior designer is celebrating 12 years with the firm. She and her spouse are delighted that their son (shown on left) is a freshman this fall in Cal Poly's College of Engineering.
Amber Collins (MCRP, City and Regional Planning '10) served as the interim planning director for Calaveras County, California, after being appointed by its Board of Supervisors. "I have a planning background as well as a knowledge of Calaveras and an understanding of current issues in the county," she said. "I felt this would provide the county with the continuity and support needed during recruitment and transition." 
Selinda Martinez (Architectural Engineering '10) launched an initiative to supply engineering services to artists in need. Martinez is a co-founder of Rbhu and is shown on the left with co-founder Alireza Lahijanian. Their engineering company specializes in large-scale artwork. She believes that art plays a key role in lifting the human spirit and feels fortunate to play a part in bringing transformative experiences to the world.  
Michael Heater (MCRP, City and Regional Planning '13) and wife GraceAnne are celebrating: their 10th wedding anniversary and the second birthday of their adopted daughter. Heater has worked for nearly five years at the General Services Administration in Philadelphia as a realty specialist and lease contracting officer.
Angela Maxwell (Architecture '14) has taken on a new position as project architect at Edward Tucker Architects in Huntington, West Virginia. She recently enjoyed the opportunity to develop affordable multifamily and senior housing. Maxwell is passionate about the outdoors and excited about opportunities for rock climbing, hiking and cycling in West Virginia, Kentucky and Ohio. While at Cal Poly, she participated in international learning experiences at Bauhaus schools in Switzerland and Dessau, Germany.  
Emmanuel Osorno (Architecture '15) is an inaugural 2021-23 Architecture and Social Innovation Fellow for Tulane's School of Architecture in New Orleans. During the next two years, he will have teaching responsibilities as well as conducting research on a topic of his choosing. Osorno is the founder of EOstudio. He will also join the Dean's Equity and Inclusion Initiative, a national partnership co-founded by Tulane School of Architecture. 
Jose "Pepe" Sanchez (Architecture '15) is a founding member of Deadwood Revival Design (DRD) and recently partnered with the Environmental Center of San Luis Obispo on ECOSLO's new initiative, Full Circle: A Sustainable Approach to Urban Lumber. The program received a grant from Cal Fire and will help reduce the carbon footprint of decaying wood by salvaging and processing urban logs that previously may have been destined for a landfill. Finding inspiration from sustainable practices and his design background, Sanchez hopes to create designs that enhance the space while inspiring the people who use them. 
Related Content